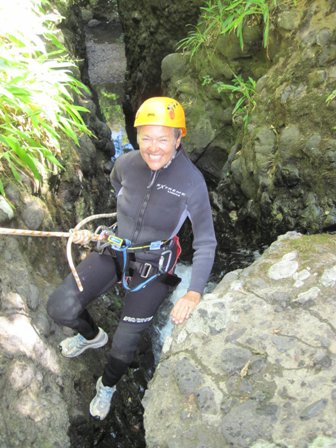 Hi there,
My name is Debbie Goldingham and I love having adventures.  I was brought up in Mt Maunganui where the beach and the bush were my playgrounds.
I've been a Primary School Teacher and School Principal, Personal Trainer, Life Coach…..and lots more. To fulfill my need to have fun and adventures I decided to set up my own adventure business (and  I do relief teaching as well, which I also really enjoy.)  I love thinking about new adventures to try, planning and organising them and of course, doing them!  That's the best part.
I am a goal setter from way back and constantly set myself challenges and goals, from jumping out of planes to running marathons (and running this business!)
My husband and I have spent a number of years living and working overseas, travelling and seeing the world. We now live on the beautiful Whangaparaoa Peninsula close by to our five gorgeous grandkids.