The forecast didn't look that great as 9 of us headed over to Waiheke Island for a day of cycling, visiting wineries and exploring. Thank goodness we went anyway as the day turned out perfectly!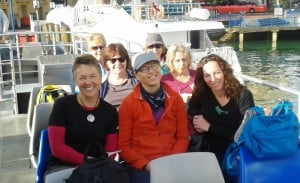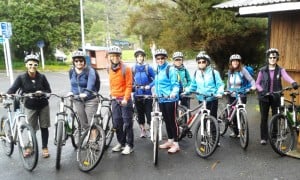 We arrived and met up with 2 of the women who were already over there, got our hire bikes all organised and off we cycled, straight up the first of many hills into Oneroa township. A cafe was our first stop!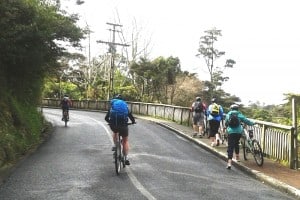 Then it was off and up a few more hills as we cycled along the top of the island heading for Onetangi Beach. After a bit of a "de-brief" at the top of one of the hills we decided to take the easier, quicker route down towards Ostend and round to our destination – Stonyridge Vineyard – where we stopped for our well deserved wine tasting and lunch. What a gorgeous place it was too!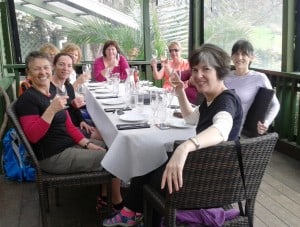 We sat dry and snug, enjoying our delicious food and wines while outside the one and only rainstorm poured down! Then, "out came the sun and dried up all the rain so off we went a cycling, yet again."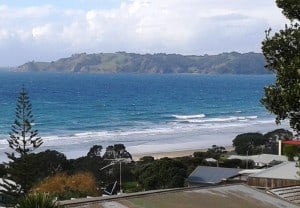 We ended up splitting into 3 groups, some took the hilly long way back, some took what they thought was the flatter short road back, but ended up the hilly, shorter road and some caught a bus!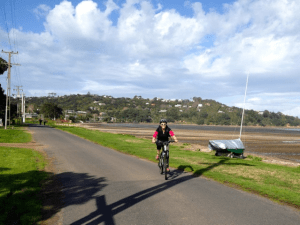 What a perfect day!