Having a Nana (or a mum) who likes to go 'adventuring' can be a lot of fun for kids.  With 3 of our grandkids (ages, 13, 8 and 6) coming to stay with us for a week, I decided to put together a selection of adventures for us to do.  Into an envelope went strips of card with a different adventure written on each one.  First thing each morning one of them took their turn to pull out 2 adventures from the envelope and decide which one they wanted us to do.  Some of the adventures were weather dependent (like cardboarding down Mt Victoria in Devonport) but most were do-able in any weather.  There were certainly no moans or complaints, in fact they often found it hard to choose which one they wanted us to do the most!
Here's some of the ones they chose: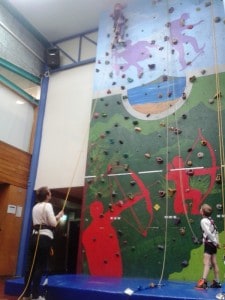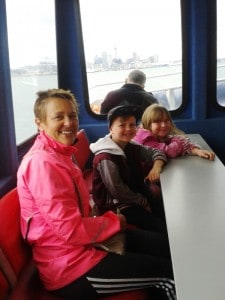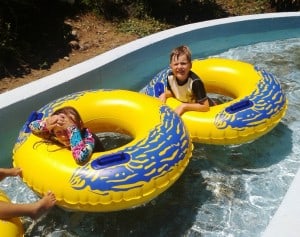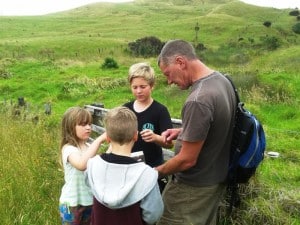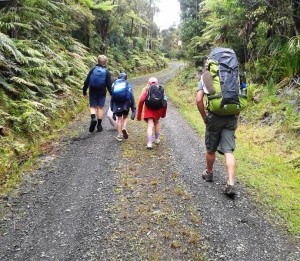 As well as the Adventure envelope we also had the "Down Time" envelope full of low key chilling out down time activities that we did once they got home from their adventure.  A third envelope was for "Evening Meals" and it was full of all their favourite meals, (pizza, nachos, roast chicken etc).  Each child had an envelope to chose from in the morning and I'm pleased to say that the whole thing worked a treat!
I'm sure you'd have lots of your own ideas but here's some of our ones. Most of these you can fit into your own location and most of them don't cost too much to do. (The great thing is, that you can just keep using the envelopes idea.)
ADVENTURE IDEAS
1. Choose a beach to explore.
2. Choose a bush walk.
3. Indoor Rock Wall climbing.
4. Local hot pools.
5. Snorkeling.
6. Geocashing.
7. Cardboarding down big grassy hills.
8. Kayaking, (we have our own, but you can hire them.)
9. Train trip, (choose a location.)
10. Overnight camping.
11. Ferry trip.
12. Off road cycling.
DOWN TIME IDEAS (We allowed them to have 1 hour 'device time' each day as well as whatever they chose from the envelope.)
1. Watch a DVD (the library has heaps to choose from)
2. Creative art time.
3. Reading.
4. Play a board or card game.
5. Create a treasure hunt.
6. Build a hut, (inside or outside.)
7. Build/create something (lego, marble run, wood etc)
8. Extra 1 hr device time.
9. Cook or bake something.
10. Library visit.
11. Play foozball.
All up, as I said earlier, it worked a treat and we're all looking forward to their next visit!
(One last thing that I thought I'd also share. Having 3 kids in our very small 2 brm house can mean lots of mess.  Giving each of them their own container to put anything in the bedroom that would normally have gone on the floor meant that there was actually floor to be seen and used instead of piles of their 'stuff'!)