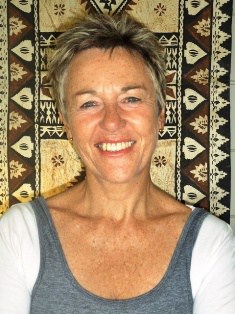 OK, so here we have my first ever blog!  How exciting, a new learning curve to climb and get over to the other side of ……what an adventure!  And that is what my daily blogs (hopefully I'll get one done every day) are going to be about.  Adventures.  Daily adventures.
Probably to a lot of you these may seem like seemingly small, insignificant and even meaningless adventures but what I propose to do for the month of May is to add a little bit of adventure into my every day life.
Now because I run a Women's Adventure group where I  organise exciting adventures every fortnight or so, I thought yes, that's great but how can I encourage women to add just a bit of daily adventure into their lives?   And the way to do it is to GIVE YOURSELF PERMISSION to do things a bit differently, to do things you wouldn't normally do, to "push the boat out a bit" to try new things, to try living life on the edge of your comfy zone just a bit…… That's why I've called this blog that I am doing just for the month of May, "Yes, you May!
I want YOU to think of things that YOU can do that will make you feel chuffed with yourself, proud of yourself, boost your confidence a bit more, make you feel special, alive, positive, empowered etc and tell me (and others) what you've done. BTW, I don't want you doing anything illegal, dangerous, stupid, rude and offensive etc.  Let's keep it clean and positive. 🙂
Now I know it's already May the 5th but I only just thought of doing this daily blog this morning after I had had a little adventure.  What did I do that made me feel alive this morning?  I went for a swim in the sea……… see I told you it might seem like "so what?"  But gosh I felt good!
I went for a lovely run along the beach early this morning.  The sun was shining and it was warm, especially considering we are now in May! I thought to myself that a swim would be really nice. Straight away though I started making excuses, "you haven't got any togs on, "you've got no towel", "it's probably too cold"……….And then I just thought, "Go on, just do it!" So I did.  Off came the t'shirt and in my running bra and shorts I ran into the sea and had a lovely swim and felt so pleased with myself after.
Now I reckon, doing something every day that makes you feel great, has gotta be good for you on so many levels.  So why not join me for the month of May, give yourself permission, "yes, you May," and let's see what happens!